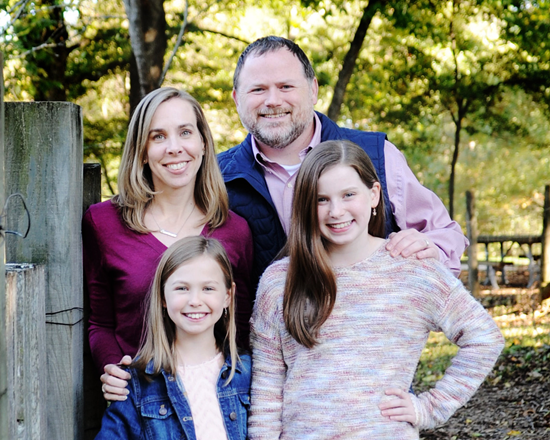 Matt's East Cobb Roots:
Matt, a Georgia native and East Cobb resident beginning at age two, grew up attending East Cobb Schools for K-12th grade. His parents, a retired Cobb County teacher and a U.S. Army veteran, instilled in him the importance of service and giving back. During his high school years, Matt was active in band and attained the honor of Eagle Scout after completing his service project at the old Mountain View Elementary School. He spent his summers working at the East Cobb YMCA and at the Woodruff Scout Camp as a camp counselor.
After graduating high school, Matt received an Associate of Science degree from Young Harris College, where he was active in the campus service organization, served as yearbook photographer, and worked as a resident assistant. During the summers, he continued to serve local youth at Cobb County YMCA summer camps, eventually being asked to lead as a camp director. After graduating from Young Harris, Matt successfully hiked the entire length of the Appalachian Trail, solo, from Georgia to Maine. Matt continued his college career at the University of Georgia, where he worked as a campus bus driver and a summer park naturalist for Fort Mountain State Park. Matt graduated with a Bachelor of Science in Forest Resources and a concentration in Wildlife Biology.
A Career Serving our Community:
Matt began his professional career focused on serving the greater good of the region as an Environmental Planner for the Atlanta Regional Commission (ARC). For over 10 years, Matt worked to develop public policy and long-range plans for the 92 cities and 15 counties in the metro Atlanta area. His responsibilities included managing multi-million-dollar-government budgets and contracts. He collaborated regularly with diverse stakeholder groups, local governments, conservation groups, and citizens to build consensus and develop solutions for our region. His efforts working for the region earned him an invitation to join the Institute for Georgia Environmental Leadership (IGEL), a selective statewide leadership training program.
After developing a reputation as a collaborator and thoughtful policy developer, Matt was selected to run the Governor's Water Supply Program for the state of Georgia. During this time, he was responsible for managing state contracts and coordinating and awarding over $165 million in loans for local governments.
When Matt's oldest daughter entered Cobb County Schools (Murdock Elementary), he became involved as a parent volunteer. Matt was asked to take on a leadership role on the Murdock Elementary School Council to utilize his policy background in service of the school. This service led him to change his career focus to teaching and he became the Science Lab Instructor at Murdock Elementary. During his three years as an educator, Matt developed and taught hands-on science lessons for K-5th graders, managed the school wide science fair, co-led and developed the Murdock Environmental Club, and re-built the school garden into a true outdoor classroom for the students. He also served for two years on a county-wide panel of science educators to develop practice test questions for 5th grade students to ensure they master the science education standards.
During his time as an educator, Matt also attended night classes and studied for the Project Management Professional exam (PMP). After receiving his PMP certification, Matt became an IT project manager for a small Cobb county business, Advanced Open Systems. He currently manages teams across six countries and 10 time zones, which allows him a more flexible schedule to balance the needs of a young family and the time required to serve as a responsive and active member of your school board.
Matt's strong background in policy, working with governing boards and diverse groups, managing regional and state budgets, and experience as an educator will provide Post 5 with the most qualified candidate and the ability to hit the ground running on day one. Matt looks forward to the opportunity to serve our students, our teachers, and our community as your next Cobb County School Board member.
Matt's Community Involvement:
Murdock Elementary School Council, Officer

Murdock Student Environmental Club, Staff Co-Coordinator

Led the rebuilding of the Murdock Elementary School Garden

Workday Volunteer at Powers Ferry Elementary

Science Fair Judge for Cobb County Schools

Guest speaker for the Master Gardener Volunteers of Cobb County, "Using a School Vegetable Garden as an Instructional Tool"

PTA Member and parent volunteer at Murdock Elementary and Dodgen Middle Schools

Cobb Chamber "Teacher for a Day" at Tritt Elementary

Red Cross Volunteer

Fundraising events for the National MS (Multiple Sclerosis) Society and the AFLAC Cancer Center at Children's Healthcare of Atlanta

Attends Woodstock City Church with his family

(a campus of Andy Stanley's North Point Ministries)

MUST Ministries Volunteer and Supporter

Cobb County Republican
Matt's Family:
Matt is a proud husband to Sharon for 14 years. Sharon, in addition to being a dedicated wife and mom, is a registered interior designer and LEED accredited professional. She has worked in the Atlanta architecture and design community for 20 years, including five years dedicated to improving patient facilities for Children's Healthcare of Atlanta. Her work with the AFLAC Children's Cancer Center team earned national recognition for best practices in healthcare design. Sharon is currently a senior interior designer at THW Design, a nationally recognized design firm providing innovative care for senior living and healthcare clients. Sharon has volunteered her time with UpStreet children's ministry at East Cobb Church and Woodstock City Church, Children's Healthcare of Atlanta, at their children's schools, in support of the greater Cobb school community, and the summer lunch program of MUST ministries.
Matt and Sharon's daughters attend Murdock Elementary and Dodgen Middle School in the Pope High School district. They have volunteered their time in the Murdock School Garden, the Murdock Environmental Club, refurbishing the art classroom at Dodgen, and supporting MUST ministries. Their daughters are active dancers at Rhythm Dance Center and enjoy orchestra, music, and the arts. The family enjoys hiking and spending time together in the great outdoors.